Posted on
Celebration on the Water
BY: empiredd / 0 COMMENTS / CATEGORIES: Uncategorized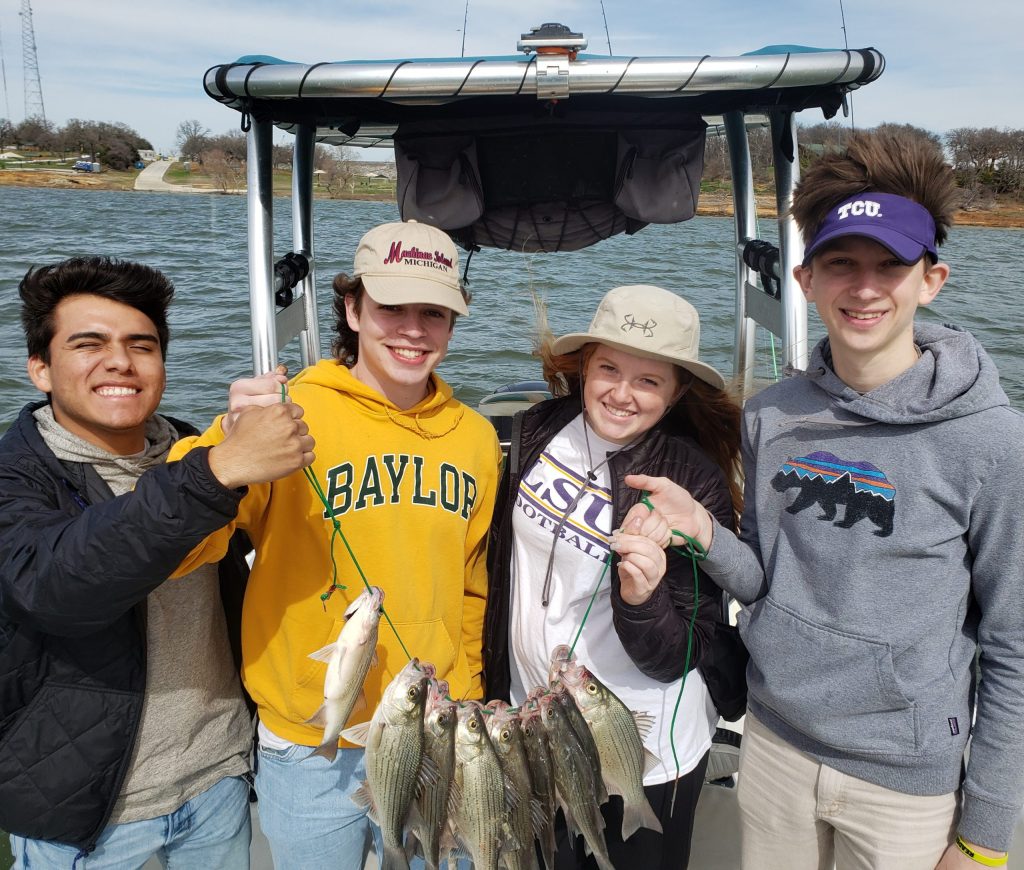 Here's a beautiful story about creating lasting bonds while fishing. Captain Omar Cotter of Luck O' The Irish Fishing Guide Service recently wrote a report about a unique half day trip that was a birthday gift from a mom to her son and his friends.
As the trip started, it turned out that there's another cause for celebration. The kids were also high school seniors and this was their way of marking their upcoming graduation. Gus and a couple of his closest friends hit the waters of Grapevine Lake and spent several hours enjoying themselves. Even though the fishing conditions weren't ideal, the atmosphere on the boat was incredible.
Everybody had a blast reeling in some White Bass, and according to Capt. Omar, "It was a great time of laughter and making memories for four great friends."
This sounds like an adventure these guys will remember for a long time, and the whole experience was even better thanks to the great effort of Capt. Omar.
Read More